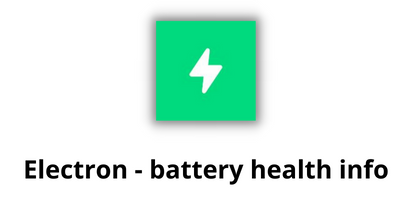 Version

1.5.7

Download

1609

File Size

23 MB

File Count

1

Create Date

April 13, 2022

Last Updated

April 13, 2022
Electron - battery health info
electron is an app that gives you information of your battery's health state and further.
crucial features of the electron
-Real current battery capacity
electron gives to the real capacity of the battery's current state of age.
to get the real capacity you must completely charge the battery and open electron
to modernize it.